Plantation mapping planification with Cielum fly

Fly has been used for several projects with different purposes, being a powerful and versatile platform to plan and execute complex operations. This allows to scale-up drone operations and get safety and performance under control.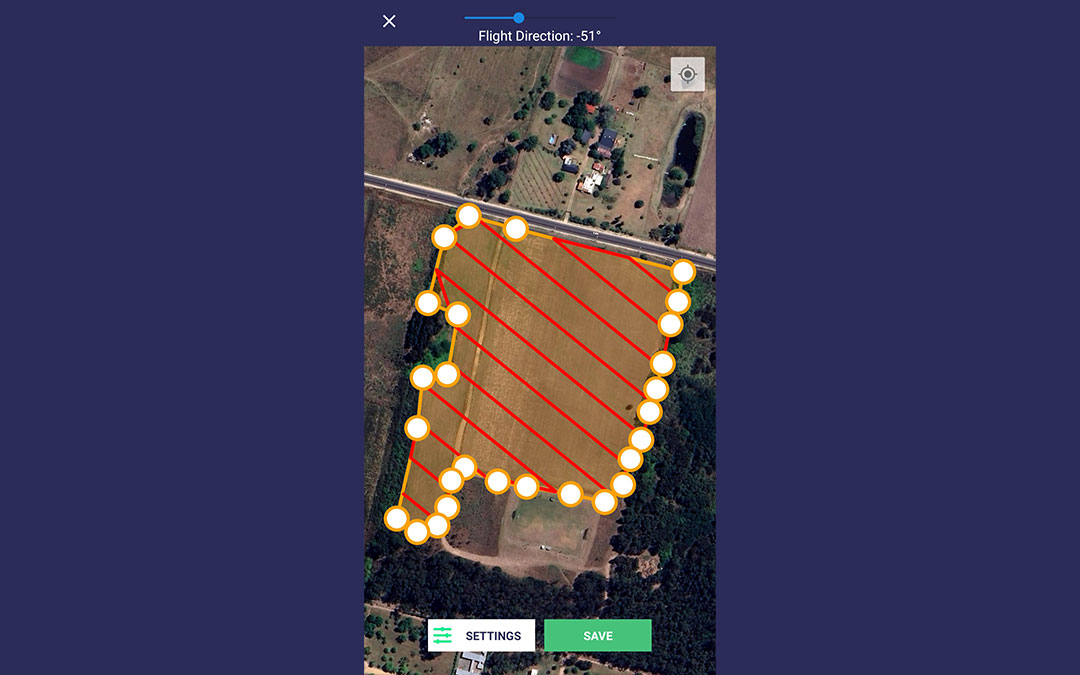 What we are doing
Back in 2019 in Chile, Cielum Fly was used to deploy a drone fleet of about 100 drones with a total of 8000 operations per month in multiple agricultural establishments. The solution allowed operators to select the plantation area they wanted to scout, and Fly did the rest.
When planning the operation, the number of pictures that will be taken is set. Fly then shows what the path will look like. Operators can add and erase waypoints, modifying the trajectory. Speed, height and equipment are also set prior to the flight. Also, Fly will estimate the number of batteries needed for the operation, and in case it is more than one, the drone can later resume the operation where it had stopped.
All of the previous functionalities were crucial for the project's success, as it was virtually impossible to manage such a large fleet without them.
The captured data was used to determine the amount of fertilizer needed in wheat plantations through Artificial Intelligence. After the operation was executed, AI software was used to analyze the information gathered and determine which sectors needed a higher amount of NPK fertilizer, increasing productivity at the end of the season.
Contact us to see how to take the most out of your drones!